Atlantic Music Festival 2011 Pictures
These photos are all from AMF 2011 at Colby College in Waterville, ME, where I was privileged to study with Carla Rae Cook, Anton Belov, Nic Muni, and Arlene Shrut.  It was a truly marvelous experience!  It very much recharged my artistic batteries after the draining push to graduate this past May.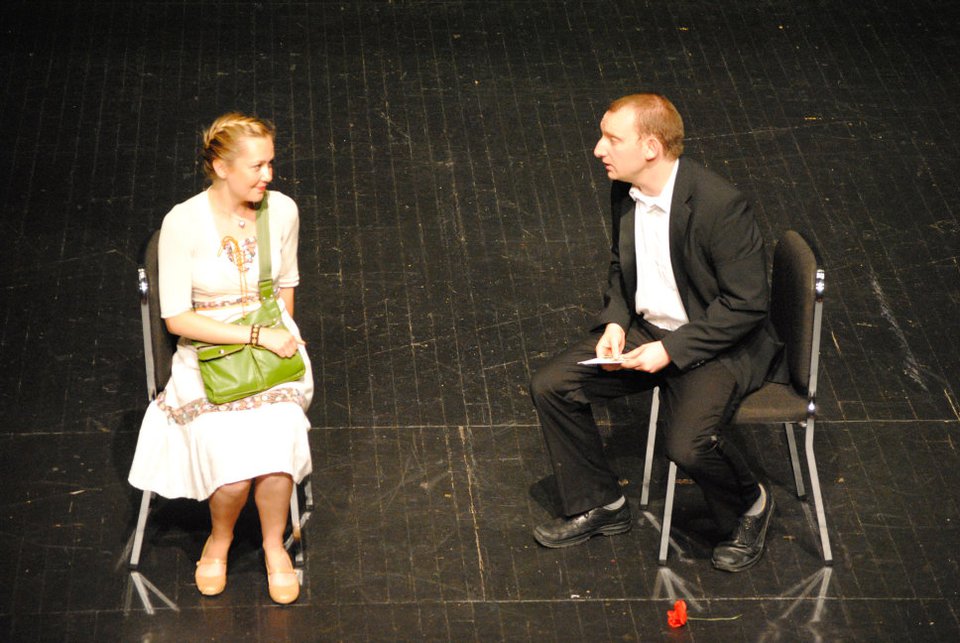 A scene from the opening act of Carmen, between myself as Micaela and Richard Newman as Don Jose.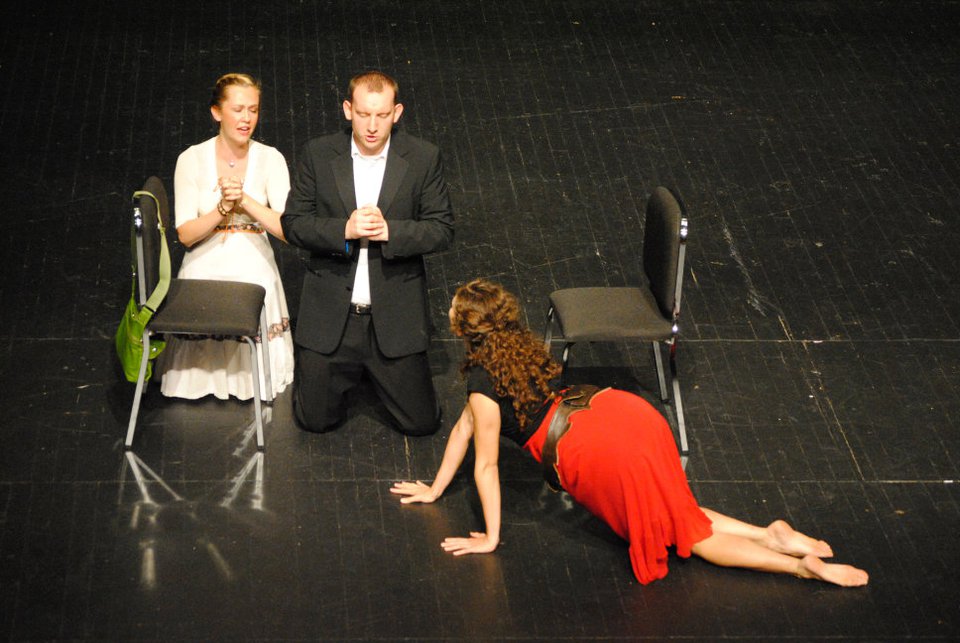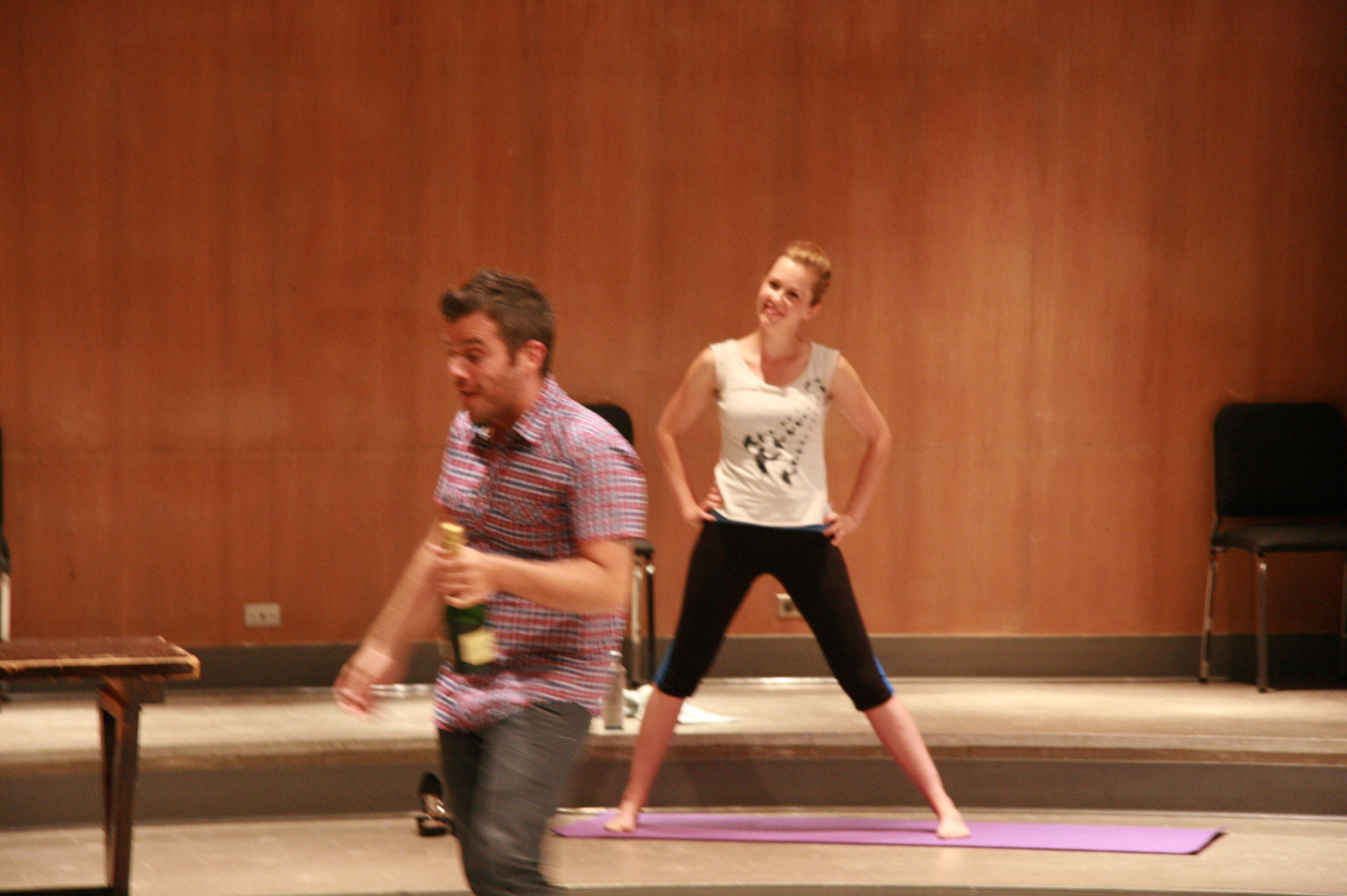 From the 2nd Act Duet between Adina and Nemorino in L'elisir d'amore.
Aha! (says Adina) He's still in love, just TRYING to ignore me. He will fail, of course.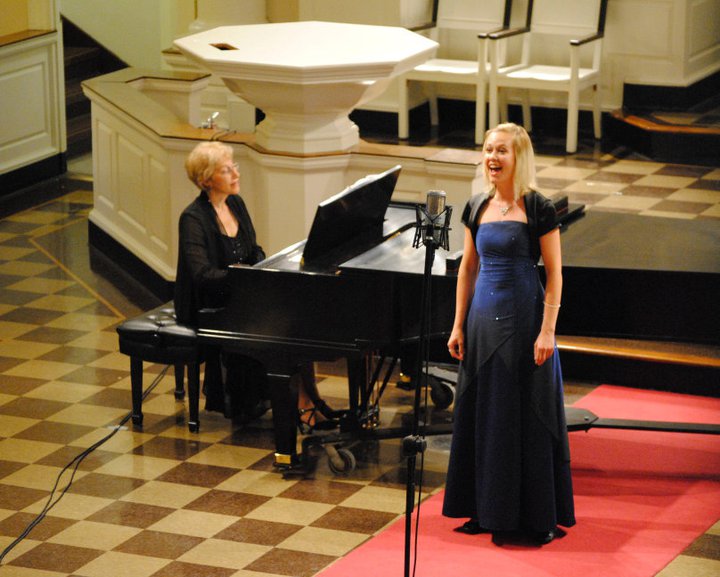 Singing Milhaud's "A Cupidon" with Arlene Shrut as my pianist and coach.
This next photo isn't entirely accurate; there were actually more men than this in attendance,
but Ian was the only one feeling particularly photogenic that evening.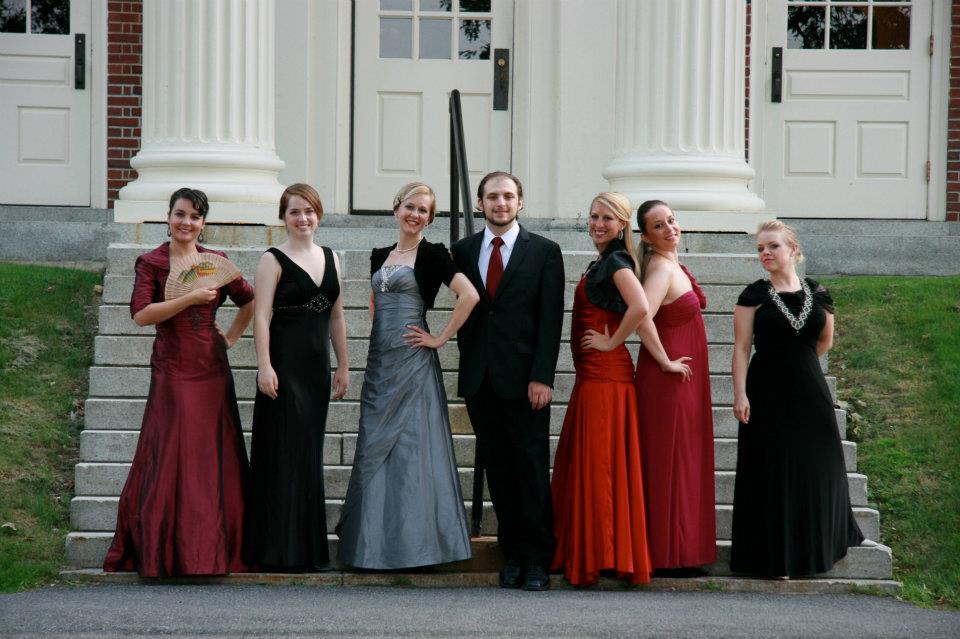 Here's the entire crew, having a wonderful time at the finish of the Champagne Trio in "Die Fledermaus".